Laura Albritton, MFA teaches adjunct at the Ringling School of Art and Design.  She has published over a dozen stories, most recently in the Flint Hills Review.  New fiction is forthcoming in The Connecticut Review.  In addition, she reviews regularly for the Harvard Review.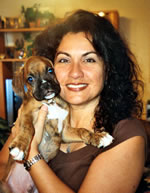 Elaine Alonso-Cruz, MFA is the author of three romance novels (Forever True, Heart of Gold, and Dance With Me).  Since graduating in 2006 with an M.F.A. in Creative Writing, she has been working on literary/mainstream projects, completing one novella and two novels.  She is also teaching writing part-time at Miami-Dade College.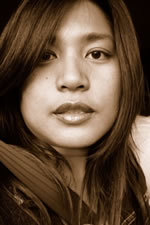 Cyd Apellido, MFA is currently teaching Literature and Composition at Gulliver Preparatory in Pinecrest, FL.  In 2006, she attended the Voices of Our Nation Writer's workshop and worked with Junot Diaz.  She has published one short story in UC Berkeley's Maganda Magazine and one poem in MiPOesias Magazine.  Cyd is working on a novel.  
Hannah Bae is a journalist in Seoul, South Korea, where she originally arrived as a Roxe journalism fellow in the Princeton-in-Asia program. After a long tenure with PiA at the JoongAng Daily, the South Korean news partner for the International Herald Tribune, she has moved on to Yonhap News Agency. In addition, she works as a stringer for the German Press Agency dpa, appears regularly on Seoul's TBS eFM radio, recently helped to launch the blog network Nanoomi.net and contributes to The Miele Guide of restaurants in Asia as a panelist.
Some examples of her recent work include: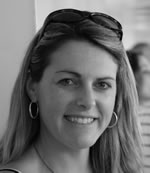 Katie Dozier Barakat, MFA is currently working as a writer for Nielsen-IAG in New York City.  In addition, she has published in The Miami Herald's Home & Design Magazine, Florida International Magazine, Miami Agent Magazine, and Vis.A.Vis. magazine among others.  Katie has also taught writing for the Florida Center for the Literary Arts, Broward Community College, and Miami Dade College.  In 2006, Katie attended the Vermont Studio Center as a writing fellow to work on her novel.  She is currently finishing her novel.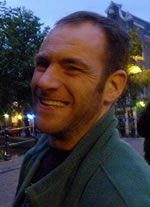 Benjamin Bloom was born in Manchester, England. He spent equal amounts of time in England and Israel as a child and has been in the United States since 1994. Bloom has Cerebral Palsy and this plays a major role in his work. He gives the reader a unique perspective on life through his poetry. Bloom's poems bring together two distinct sides of his personality: one heartfelt and emotional, the other sarcastic and humorous. Bloom invites the audience to laugh—and cry—with him as he describes society's preconceptions and misconceptions of disability. Bloom received his BA in Philosophy from St. John's College in Annapolis, MD and his MFA in English from the University of Miami in 2004. He currently resides in Miami with his wife Terry, and daughter Emily.

After freelance writing and teaching English composition at both UM and Nova Southeastern University, Melissa Cantor accepted a full-time job as Senior Editor at Palm Beach Illustrated magazine (www.palmbeachillustrated.com). In Spring of 2007, she will also teach a class on the personal essay at the Florida Center for the Literary Arts. She is completing her first novel, The Piano Academy of Tegucigalpa.
Margaret Cardillo is a Florida native. She graduated from Boston College cum laude. She then moved to New York City, where she became Associate Editor at Hyperion Books for Children and was named Employee of the Year. Upon receiving the Michener Fellowship at the University of Miami MFA program in Creative Writing, she returned to Florida. Her children's book, JUST BEING AUDREY, a biography of Audrey Hepburn for children, will be published by HarperCollins in January 2011. She was named the runner-up for the Kore Press Fiction Award for her short story "Hysterical." Her other writing has been published by the Sun Sentinel, therumpus.net and Mangrove.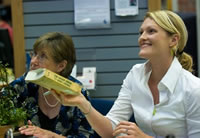 Originally from Alabama, Megan Roth finished her MFA at the University of Miami in 2010 and currently teaches at Florida Atlantic University in Boca Raton. She is author of The Green Guide to Daily Living, and her work has been published in Opium, Elimae, DecomP, Thieves Jargon, and other journals. She has been a finalist for Best of the Net, the SLS Fiction Prize, and the James Jones First Novel Competition. She is currently working on a novel.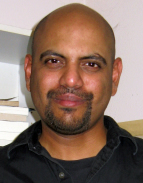 Pankaj Challa, MFA '09 (fiction), has recently published in literary journals such as Crazyhorse, Saint Ann's Review, and Rosebud Magazine. In a previous life, he was trained as an engineer (he holds a B. Tech. in Electrical Engineering), and has made independent films and written screenplays. Some writers/books that have especially been known to keep him up at night: Chekhov, Ovid's Metamorphoses, Homer's Odyssey, David Malouf, and VS Naipaul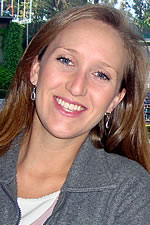 Michelle Collier, MFA is currently living in Los Angeles, California.  She is working in the art department in the entertainment business and writing on the side.  Some of her more recent projects include:  Iron Man 2, Seven Pounds, Cirque du Freak, and Miami Vice.  Michelle is currently working on completing her first novel and while submitting short stories for publication.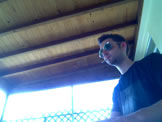 Second year, Stephen James Dvorak is a Chicago poet, now residing in West Miami. He received his Bachelor of Arts in Audio Arts and Acoustics from Columbia College Chicago. He has worked as a reader and editorial assistant for Columbia Poetry Review, and an editor for Elephants.
Allison Eir Jenks has published a collection of poems, The Palace of Bones, with Ohio University Press.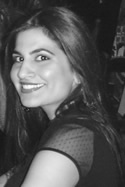 Yasbel Fernandez-Acuna's work has been published in numerous literary journals including 5AM; Forklift, Ohio; Free Lunch; Mid-American Review; and Poet Lore. She was recently awarded the Rosine Offen Memorial Prize for her poems in Free Lunch. She currently teaches writing at Nova Southeastern University.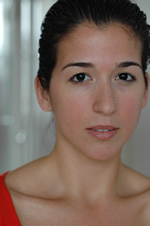 Vanessa Garcia lives between Los Angeles, California and Miami -- she is a freelance writer who writes for various publications including The Miami Herald; MondoExplorer.com; and The Art Basel Magazine, along with numerous other journals, magazines, newspapers, and online media. In 2008, she was one of four Literature Finalists, worldwide, in the Rolex Mentor & Protege Arts Initiative. She has also won a scholarship to the NY State Summer Writers Institute; a Vermont Studio Center fellowship; received the Voices at the River Residency at the Arkansas Repertory Theatre in Little Rock, and earned her MFA in creative writing from the University of Miami (as a James Michner Fellow). Currently, she is enrolled in the PhD Literature/Creative Non-Fiction program at The University of California, Irvine, where she is a Schaeffer Fellow. Her theatre/arts company, The Krane (www.thekrane.com) has recently performed at 59E59 Theatres in New York (July 2010), as well as the Edinburgh Fringe Festival (August 2010), among other venues. She has taught at Johns Hopkins University's CTY program; the University of Miami; Miami Dade Community College; and numerous other institutions. Her CV can be found at www.vanessagarcia.org.
Alan J Gravano, MFA has an MFA in Poetry and an M.A. and Ph. D. in English from the University of Miami, in Coral Gables, Florida. His dissertation, "Transfiguration of the Discarded: Consumption and Waste in Wallace Stevens, A. R. Ammons, Don DeLillo, and Martin Scorsese," investigates the relations among fragments, ruins, and waste. Gravano won the 2000 Alfred Boas Prize in Poetry. His poetry has appeared in Review Americana: A Literary Journal, Gulf Stream: South Florida's Literary Current, and Ellipsis. While at the University of Miami, he was the poetry editor of their literary magazine, Mangrove, and the managing editor of the James Joyce Literary Supplement. Gravano currently teaches composition and literature at the University of New Orleans.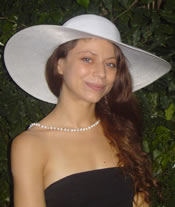 Ms. Kate Ann Heidelbach, MFA received her BA in poetry from Columbia College Chicago. She is a recipient of the James A. Michener Fellowship at the University of Miami, where she has received her MFA degree in poetry. She has performed her work at AWP, the Galapagos Art Space, the Bowery Poetry Club, and the Miami Beach Cinematheque. She is editor to the poetry journal Wet. She currently teaches creative writing and composition as an Associate Lecturer at Nova Southeastern University.
Zachery Hickman was raised in the Appalachian Mountains. As the James A. Michener Fellow, he received an MFA from the University of Miami in 2003, where he was editor of Mangrove. His writing has been published in several journals, including Tigertail. 
Judy Hood graduated from Stetson University and holds an MFA from the University of Miami. Her work ranges from non-fiction to poetry and has been published in Mangrove Literary Magazine, The Southern Quarterly and the Miami Herald. She was awarded an Honorable Mention by Writer's Digest for the feature article, and she contributed to the college text Composing Inquiry. Presently she teaches English Composition at the University of Miami.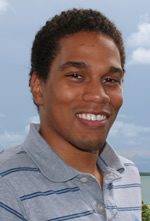 Christian M. Howard, received his AB in Creative Writing from the University of Miami in 2006. He has worked as a journalist, magazine editor, marketing consultant and public relations specialist. Most recently Christian's writing appeared as part of Call + Response, a collaborative project between writers and visual artists of paired works that resonate with each other and demonstrate the interplay of artistic media. Christian is currently a second year M.F.A. student in the Creative Writing Program at Cornell University.
Paula Kolek is a recent transplant from Boston and has already been stopped by the Coral Gables police three times: most notably for sitting on the curb and riding her bike at 2am in the morning. She graduated from Emmanuel College with a BFA in visual arts and from Umass Boston with an MA in literature, after which she taught undergraduate lit. and creative writing at Umass Boston and Framingham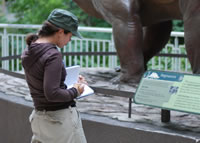 State and worked security – since adjunct teaching pays very few bills. Her poems have recently been published in Ditch, Otoliths, and RECONTRUCTION: Studies in Contemporary Culture and have been accepted by New Letters and EOAGH. Her monologue was presented in The Krane's production of Monologues Lingus and her artwork accepted for publication in Fickle Muses. She thanks her fellow students and professors at Miami for allowing her the space and encouragement to experiment with the visual in conjunction with language.

Diane Larson received the Outstanding Teaching Assistant Award from the College of Arts and Sciences at the University of Miami. While teaching Creative Writing, she worked with students and museum registrar to curate ARTwrite, an Ekphrasis, at The Lowe Museum in Coral Gables, The exhibition displayed from February to September 2008. In edition, she served as project specialist, production manager, photographer and contributing editor of Ekphrasis books, entitled Blue , Parental Advisory , 9:05AM , and How About 'Em Apples? These books are part of the Special Collection at the Richter Library, University of Miami, Coral Gables.
Marissa Matteo grew up in New Jersey, exit 163. She graduated magna cum laude from Boston College in 2005, received her MFA from UM in 2009, and is currently enrolled in UCLA's MFA in Screenwriting program, where she was awarded the Streisand/Sony Fellowship. She has, along the way, become a successful ghostwriter. Her work has appeared on the NY Times bestseller list. She is currently at work on a sixth celebrity memoir, several screenplays, and a novel about a girl who falls in love with a homeless man after she graduates from some liberal arts college in New England. If she could have dinner with any one person, living or dead, it would be Bruce Springsteen or JD Salinger or Pablo Escobar.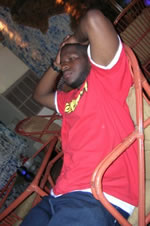 Jason McCall's debut collection, Silver, is forthcoming from Main Street Rag. He is from the great state of Alabama, where he currently teaches English and Literature at the University of Alabama. His work has been featured in Cimarron Review, The Los Angeles Review, Mythic Delirium, New Letters, Fickle Muses, 300 Reviews, and other journals.
McCall's poems are stirring because they stretch pithy observations -- "It is hard to sell rebirth in a world of ice".... These poems question urgently and bravely, as if the questioning and the stories themselves are the only fragments we can shore against the ruins.   —Leah Nielsen, author of No Magic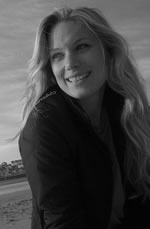 Emily McLaughlin, BA graduated from University of Miami in 2004 with a double major in English (Creative Writing) and Motion Pictures (Screenwriting). She has worked as a script reader for ABC Daytime Television in New York, for the writers of "The Guiding Light", and as an intern for Lifetime Television and the writers' office of "Smallville." Most recently, she worked and wrote for the Warner Brothers show "Supernatural" on The CW Network. Emily graduated from the University of Miami with creative writing honors and was awarded the Fred Shaw Fiction Prize and the Creative Writing Award for 2004. She went on to win the James Kirkwood Literary Prize in Los Angeles in 2007. She is currently working on her MFA in Fiction at The University of Michigan where she received the Chamberlain Award for Creative Writing and the Farrar Prize in Playwriting. She is also an intern for the Michigan Quarterly Review.

Li Moses completed her Bachelors degree in liberal studies at the University of California, Riverside. Thereafter, she became a teacher in public school systems across the United States. Although her compulsion to teach is strong, she soon decided to rewet her pallet for higher education by pursuing a Masters degree in liberal studies at the University of Miami, finished four months ago. Her interests have been wide, but her focus continues to be sure—as sure as it has ever been from the moment she wielded in her little left hand her first writing implement, excited to scribble-scrabble some make-believe view of her Caribbean world from a child's very confined space. Presently a second year Master of Fine Arts in Fiction candidate, she is eager to delve into her writing and explore the nearly limitless possibilities for maturation of craft. For every story put down on paper, there is a flood of ideas for the next ones waiting to be plucked out of the densest thicket.
Ken Peyser holds a B.A. in French Studies from the American University of Paris. His studies in Romance Philology and Dance Ethnology have moved him between New York, Paris, Turkey, Spain, Brazil and Argentina. His short stories have twice been published in Paris/Atlantic Literary Journal. He calls New Jersey home.
Paul Perry is the author of two collections of poems:  The Drowning of Saints (Salmon Poetry) and The Orchid Keeper (Dedalus, forthcoming.)
Maryann Reid is the author of Sex and the Single Sister: Five Novellas (St. Martin's, 2002); Use Me or Lose Me: A Novel of Love, Sex, and Drama (St. Martin's, 2003); Marry Your Baby Daddy (St. Martin's, 2005); Mrs. Big (St. Martin's, 2006) and co-author of Mr. Satisfaction: Four Sensuous Novellas (St. Martin's, 2005).
Willa Reinhard, MFA earned an MFA at the University of Miami in 2007. She has completed fellowships at the Virginia Center for the Creative Arts and the Ragdale Foundation.  She currently lives in Washington, DC where she teaches at a private high school and is at work on a collection of short stories.

Gaston Santiso holds a Bachelor of Science in Communication from the University of Miami. He is a second year candidate in the MFA program whose focus includes film & media criticism, political science, and experimental poetics.
Brenda Serotte is the author of The Blue Farm (Ginninderra Press, 2005) and The Fortune Teller's Kiss (University of Nebraska Press, 2006).
Kristine Snodgrass's most recent work can be seen in Coconut, Shampoo, and 2River View. A collaborative chapbook entitled Facial Geometry is forthcoming from NeO Pepper Press.  She teaches creative writing at Florida A&M University.
Scott Stein: Author, Lost (Free Reign Press, 2000); Mean Martin Manning (ENC Press, forthcoming 2007); Co-editor, When Falls the Coliseum: a journal of American culture (or lack thereof) (Free Reign Press, 2001)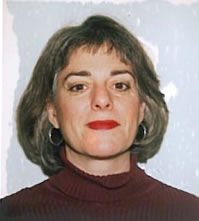 Two-time winner of the Fred Shaw Prize for Fiction, Breena Solomon graduated in May and continues to work on her novella. She resides in Miami Beach.
Maggie Tkac has short fiction forthcoming in Saw Palm.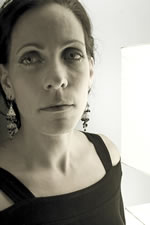 Joan Varini is a full time yoga instructor. Through the powerful physical and energetic transformative effects of yoga Joan has found her current path is to help people find the poetry in their lives.
Joan helps people connecting to their inner-selves and fearlessly uncovering their liberated nature through the practice of yoga.
Joan brings her poetry into the yoga studio and ties her instruction and sequences together with metaphor and verbiage that make the poses more accessible and helps to keep her students' minds focused on the present moment.
Joan has not put down her pen and performance forever. She knows that the bit of scrawling she does at home will blossom when life and time shift to give her more space for publication and stage.
But for the time being she is realizing that life can prepare you for your heart's work in different ways. The University of Miami's Creative Writing MFA gave Joan the motivation to find a vehicle that would encompass her love for the power of creation and the beauty of movement in all of its forms be it on the page, stage, body or breath.
Find Joan Varini's full teaching schedule at yogasurge.info
Gwen Williams, BA is an alumni of the University of Miami, with a B.A. in English, 1989. She has been a freelance contributing writer for CitySmart, Design Times, Florida Design, Florida International, and Vive magazines, writing art- and design-related feature and department articles.Gwen is currently working on her first book, a compilation of profiles of Miami-based women working in various creative fields, photographing and interviewing them. The book has an estimated publication date of April 2010. Current profiles can be viewed at Miami Photo, www.miamiphotograph.blogspot.com.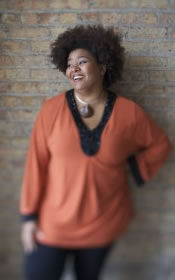 Patrice Grell Yursik now lives in Chicago, where she works as a full time blogger and freelance writer-for-hire. Her blog, Afrobella has won more than ten online awards including five Black Weblog Awards, and is listed at #7 on Konector's list of top 50 Beauty Blogs. She was the lone black beauty blogger chosen to be featured in a photo shoot for Fast Company magazine, which touted her ad network as a top innovator. Afrobella has been featured in ad campaigns for Crème of Nature in Essence, Sister 2 Sister and other magazines, and profiled in Glamour magazine, as well as international publications like Outlish Magazine and the Trinidad Guardian.
Patrice has had speaking engagements at the University of Notre Dame, and recently appeared on the Breakthrough Bloggers panel at this year's Blogging While Brown conference in Washington DC. Her freelance work has appeared online at EbonyJet.com, TheRoot.com, Newsweek.com, and Patrice regularly contributes to BlackAtlas.com, Vogue Italia's Vogue Black, and AOL's Black Voices where she is their main hair blogger. Recently she expanded her reach and created Afrobella Radio, which you can hear online every Thursday at www.blogtalkradio.com/AfrobellaRadio. This October she will be teaching a Mediabistro course on Blogging Essentials to industry professionals in Chicago.