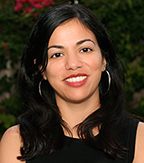 Daisy Hernández is the author of A Cup of Water Under My Bed: A Memoir (Beacon Press) and coeditor of Colonize This! Young Women of Color on Today's Feminism (Seal Press). She's the former editor of ColorLines magazine and regularly speaks at colleges and conferences about feminism, race, and media representations. Her writing has appeared in the New York Times, NPR's All Things Considered, Ms. magazine, CultureStrike, In These Times, The Atlantic, Fourth Genre, Bellingham Review, and Hunger Mountain. She's the Kenan Visiting Writer at UNC-Chapel Hill for 2014-2015. To see more of her work, visit www.daisyhernandez.com.
---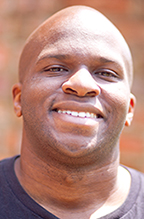 Jason McCall is the author of Silver (Main Street Rag), I Can Explain (Finishing Line Press), and Dear Hero, (Marsh Hawk Press, winner of the 2012 Marsh Hawk Press Poetry Prize). He is a native of Alabama, where he currently teaches at the University of Alabama. He holds an MFA from the University of Miami, and his poetry has been featured in Cimarron Review, The Los Angeles Review, New Letters,and other journals.
---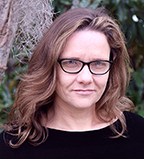 Kristine Snodgrass is Co-Director of Anhinga Press (www.anhinga.org) and Assistant Professor at Florida A&M University where she teaches poetry and writing and edits the literary journal, CaKe.  Kristine is also the incoming president of the Gulf Coast Association of Creative Writing Teachers  (www.gcacwt.com).  Her publications include The War on Pants (JackLeg Press 2013) and the chapbooks, Put the Pie Away Quietly and Without Fervor (Cy Gist Press 2012) and Fledgling Starlet (Grey Book Press 2009).

Kristine's collaborative work with Neil de la Flor and Maureen Seaton can be found in the book, Two Thieves & a Liar (JackLeg Press 2012). Kristine also enjoys collaborating with visual and book artists.  Her most recent piece, an interview/testimonio can be found at www.triviavoices.com.  For more about Kristine visit www.kristinesnodgrass.com.
---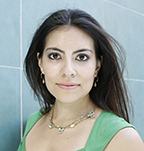 Natalia Sylvester was born in Lima, Peru, and came to the U.S. at age four. She grew up in South Florida, where she received a B.A. in Creative Writing from the University of Miami. A former magazine editor, she now works as a freelance journalist and copywriter in Texas. Her work has appeared in Latina, NBCLatino.com, Writer's Digest, and The Writer. CHASING THE SUN is her first novel. www.nataliasylvester.com
---
Sponsored by:

mangrove
The English Department
Creative Writing Program
MALS
The Vice Provost of Academic Affairs