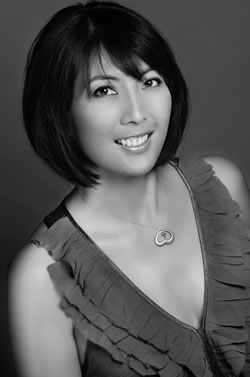 Welcome to the University of Miami Creative Writing Program!
In November of 2016, the color of the sky changed.  The quality of the air took on another note, something bitter, something chemical.  In the news, the media worried issues of building walls, of writing fake news, of deporting immigrants, of silencing feminists, of erasing black lives.
We grew silent for a moment.
In her book, Create Dangerously, Edwidge Danticat  writes, "How do writers and readers find each other under such dangerous circumstances?  Reading, like writing, under these conditions is disobedience to a directive in which the reader, our Eve, already knows the possible consequences of eating that apple but takes a bold bite anyway."
As the University of Miami's MFA in Creative Writing program, we gathered for Sunday breakfast and talked about the many ways we might react to the changing times. Under a fifty-year-old avocado tree, we decided bearing witness to these days—in our stories and poems—was more important than ever.  If we do not document our stories, our emerging histories, our take on these days, who will?
Jaswinder Bolina, poet and professor, created Write the Power, a sustained, national letter-writing and phone-banking campaign to keep a check on the far-right agenda being advanced by the current President and his regime.
Our graduate students, under the direction of advisor and writing professor Chantel Acevedo, have established and are publishing Sinking City Literary Magazine , a journal focused on climate change and the environment—or to put it in the magazine's language "ecopoetics and environmentalism."
Poet Mia Leonin, creative writing senior lecturer and teaching mentor, continues to cultivate our curriculum of multilingual writing—a way of writing poetry and prose in more than one language.
Holly Iglesias, fall 2017's Visiting Poetry Professor, has led her students on a journey into documentary poetry and research.
Patricia Engel, our Professor of Practice in Fiction, has won the Dayton Peace Prize.
I always say our graduate program is tiny, but mighty—each poet or writer is supported with full funding and up to three years of residency.  Our undergraduate program has both majors and minors—some who are fully devoted to the development of writing their poems and stories, and some double majoring or minoring to supplement and support their studies in education, prelaw, premed, business, and engineering.
We encourage all our writers to use language, rhythm, silence and other forms of craft to build their creative works.  We challenge them to take risks in their work.  To speak their truth.  If we don't write our stories, who will? Writing, make no mistake, is a form of revolt, of disobedience, of documentation.  We are that Eve, biting from that apple.

Director of Creative Writing
Professor of English