Master Class with Michael Bukard, Staceyann Chin, and Mary Ruefle
3:30-5:00 PM
1252 Memorial Drive
427 Ashe Administration Building
Coral Gables

Thursday, January 15

Reading featuring Michael Bukard, Staceyann Chin, and Mary Ruefle
7-8:30 PM     
1210 Stanford Drive
Wesley Foundation Building
CAS Gallery
Coral Gables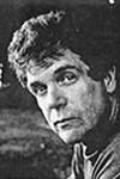 Michael Burkard's books of poetry include My Secret Boat (W. W. Norton), Entire Dilemma, and Unsleeping (Sarabande Books). His poems appear in many journals and magazines, including The American Poetry Review, Chicago Review, Verse, Fence, and Black Clock. Twice he has received fellowships from both the National Endowment for the Arts and the New York State Foundation for the Arts. He received the Alice diFay di Castagmola Award from the Poetry Society of America, and he has received a Whiting Writer's Prize. In 2008, Michael Burkard was awarded a Guggenheim Fellowship. His poetry has appeared in four separate Best Anthologies. He is Associate Professor of English at Syracuse University where he teaches in the MFA Program in Creative Writing.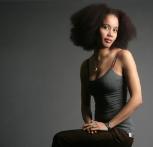 Staceyann Chin is a fulltime artist. A resident of New York City and a Jamaican National, she has been an "out poet and political activist" since 1998. From the Nuyorican Poets' Cafe to one-woman shows Off- Broadway to acting in Julie Taymor's Across the Universe and performing in both the stage and film versions of Howard Zinn's Voices of a People's History of the United States, to starring in the Tony nominated, Russell Simmons Def Poetry Jam on Broadway, Chin credits the long list of "things she has done" to her grandmother's hard-working history and the pain of her mother's absence.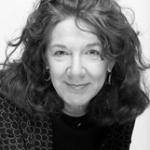 Mary Ruefle is the author of Trances of the Blast (Wave Books, 2013), Madness, Rack, and Honey: Collected Lectures (Wave Books, 2012), a finalist for the National Book Critics Circle Award in Criticism, and Selected Poems (Wave Books, 2010), winner of the William Carlos Williams Award from the Poetry Society of America. She has published ten books of poetry, a book of prose (The Most of It, Wave Books, 2008), and a comic book, Go Home and Go to Bed!, (Pilot Books/Orange Table Comics, 2007); she is also an erasure artist, whose treatments of nineteenth century texts have been exhibited in museums and galleries, and published in A Little White Shadow (Wave Books, 2006). Ruefle is the recipient of numerous honors, including the Robert Creeley Award, an Award in Literature from the American Academy of Arts and Letters, a Guggenheim fellowship, a National Endowment for the Arts fellowship, and a Whiting Award. She lives in Bennington, Vermont, and teaches in the MFA program at Vermont College.
---