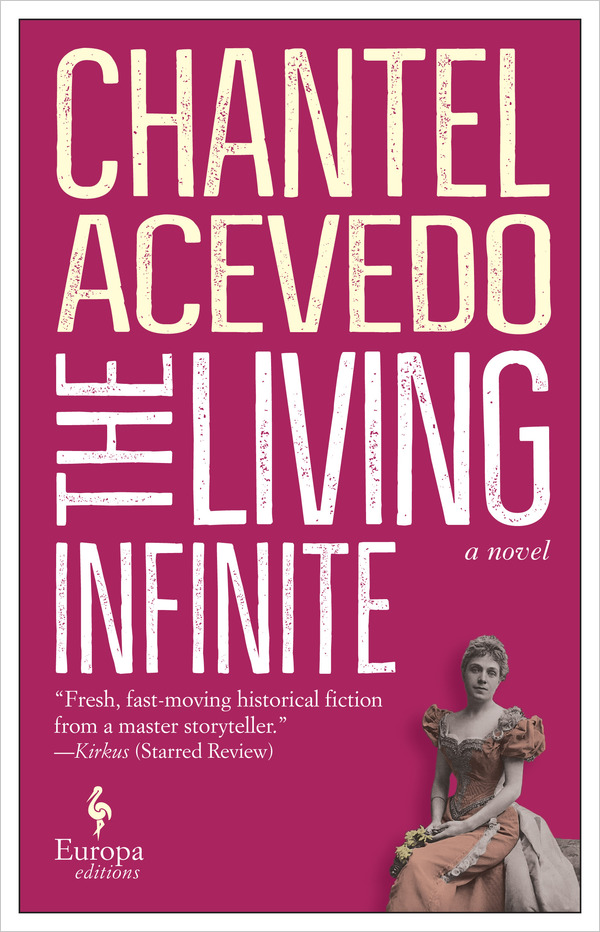 Chantel Acevedo's latest novel, The Living Infinite, was published by Europa Editions in September 2017. The book was selected as the Common Read for Broward College's wRites of Spring series, listed as a "Most Anticipated Book" by The Millions, and earned a starred review from Kirkus. Her essays appeared in several publications: "Up Front: Storm Watch" Vogue, October 2017; "A Performance of Hope: A Tribute to Judith Ortiz Cofer," South Atlantic Review, Fall 2017; "The Moment I Knew." Real Simple, February 2018; and "The Visitor's Gaze: Cristina Garcia and Here in Berlin." The Miami Rail, Spring 2018. Acevedo presented The Living Infinite on a ten-city book tour in the fall. In the spring, Acevedo organized a panel at the AWP Conference in Tampa: "Putting Her Back in the Narrative: History and Herstory." Along with Osamudia James (Acting Dean, UM Law School), Acevedo earned a SEEDS grant for their One Book, One U Common Book Program, and was successful in earning the inaugural UM Fellowship in the Arts and Humanities award for her novel-in-progress.
Jaswinder Bolina won the Marjorie Stoneman Douglas Poetry Prize from the Marjorie Stoneman Douglas Biscayne Nature Center and the  O, Miami Poetry Festival (April 2018). He published two poems, "Rubble Causeway, Rubble Clinic" and "Inaugural Ball," with Pinwheel. He also won a Max Orovitz Research Award in the Humanities from the University of Miami for AY 2018–19. 
James Britton presented the paper "Dispatches, Propaganda, Fiction: Hemingway's Spanish Civil War Short Stories" at the July meeting of the Hemingway Society in Paris.
With an extremely generous gift from Eugene Clasby, the Department now houses the Nancy T. Clasby Endowed Scholarship, awarded in honor of Nancy Clasby, a pioneering professor who led the university toward social justice.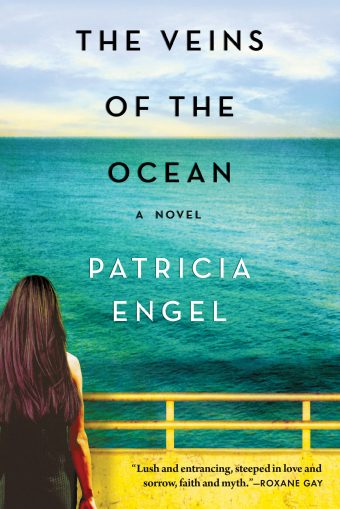 Patricia Engel won the Dayton Literary Peace Prize in fiction for her novel The Veins of the Ocean.
Donette Francis is currently a Distinguished Visiting Fellow at the Advanced Research Collaborative at the CUNY Graduate Center (AY 2018-19). She organized the remarkable event "Mapping Creole Miami," which brought seven Miami-raised black intellectuals and artists back to Miami to reflect on their educational paths and on the city in which they grew up.
John Funchion published the essay, "Seeing Changes: Emily Dickinson's Vibrant Regionalism," in ESQ: A Journal of Nineteenth-Century American Literature. 63.2 (2017). He also reviewed Hobbes, Sovereignty, and Early American Literature (Cambridge UP) by Paul Downes and Fictions of Mass Democracy in Nineteenth-Century America (Cambridge UP) by Stacy Margolis for American Literature 90.3 (2018). He co-organized and chaired a roundtable, "Radical Literature and the Political Horizons of C19," for the Biennial Meeting of C19: The Society of Nineteenth-Century Americanists in Albuquerque (March 2018). At University College Dublin's Clinton Institute, he presented "How the Irish Countered Insurgency in Early U.S. Writing" at the Biennial Meeting of the Charles Brockden Brown Society (October 2017). He also joined a collaborative research team awarded funding by UM's new U-LINK initiative for their project on online extermism, which analyzes and targets extremist hate speech while working on creating a program that targets and flags toxic speech.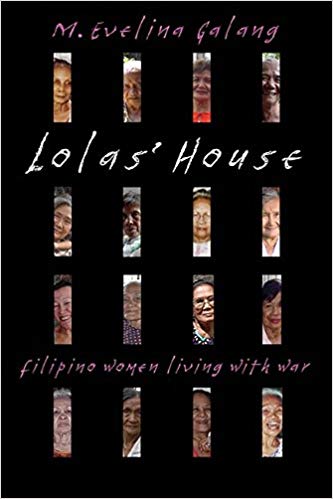 M. Evelina Galang, Lolas' House: Filipino Women Living with War (Northwestern University Press, 2017).
Amina Gautier won the national 2018 PEN/Malamud Award for Excellence in the Short Story.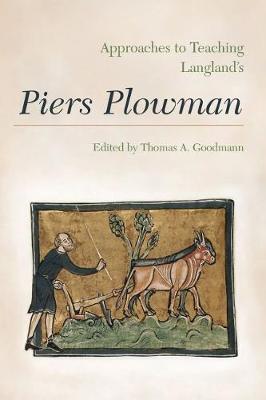 Tom Goodmann co-organized a nine-session thread for the biennial Congress of the New Chaucer Society at Victoria College, University of Toronto, in July, where he also delivered a paper, "Friar, Ire, & Desire" in a session on the Summoner's Tale.  Following the Congress, he is now the Executive Director of the New Chaucer Society, which will be hosted at UM for the next five years.  His edited book, Approaches to Teaching Langland's Piers Plowman, is in production with MLA Publications.
 Valerie Gramling received a Summer Research Support award from the University of Miami College of Arts and Sciences for archival research in the United Kingdom in May 2018. Dr. Gramling's current project is a study of 20th and 21st century adaptations and productions of the medieval mystery play Everyman.
In Spring 2018, Pamela Hammons was awarded a Folger Shakespeare Library Short-Term Fellowship for her project, "Mary Carey's A Mother's Poems and Meditations." She gave a paper, "'Overaffecting' and Being Affected in Lady Mary Carey's Writings," at the Annual Meeting of the Renaissance Society of America in New Orleans, LA (March 2018) and also published a book review of Anna Trapnel's Report and Plea; or A Narrative of Her Journey from London into Cornwall (edited by Hilary Hinds for The Other Voice in Early Modern Europe: The Toronto Series, 50. Toronto: Iter Press; Medieval and Renaissance Texts and Studies, 2016) in Early Modern Women: An Interdisciplinary Journal.12.2 (Spring 2018): 269-72. Moreover, Dr. Hammons was elected to the Executive Council of the Renaissance English Text Society for a term spanning from 2019 to 2023 and served as a peer reviewer for The Pulter Project: Poet in the Making and faculty fellowship applications to the American Council of Learned Societies.
Robert Healy, a celebrated teacher and valued colleague, sadly passed away this past summer. Students held a memorial service this past fall, and you can read more about him by clicking here. 
Joanna Johnson was awarded an Innovation in Research and Research Education Award from the Association of American Medical Colleges for her work on science writing.
Catherine Judd edited Gleanings in the West of Ireland, by Sidney Godolphin Osborne (Nova, 2017).
Susan L. Leary published the essay, "That's the Wonder of It: On the Debate of 'Does Poetry Matter?'" in Open: Journal of Arts & Letters as well as 31 individual poems: "The Rose Mallow" and "Reverberations" in Into the Void; "Weather Events: Fog" and "Instructions for Childless Woman upon Burial, or Love Poem to Self" in Arcturus (Chicago Review of Books); "First Appointment (circa 1958)" and "The Exhumed" in Gyroscope Review; "Another Cup of Water," "The Visitors," and "Before She Died" in Clear Poetry; "On Learning Actress Shannen Doherty's Cancer is in Remission," "The 90210 Doll," and "Though Barren…" in Malevolent Soap; "In Utero" in Dime Show Review; "Turning" in The Inflectionist Review; "This Girl, Your Disciple," in Crack the Spine; "Eighth Day" in The Christian Century; "The Gazelle" in After the Pause; "How Tears Were Made" in The Bookends Review; "On This Date in History" in Fearsome Critters Arts Journal (The Laurel Review); "Fatherless Daughter Syndrome" in Not One of Us; "Idiopathic" in SWWIM Every Day; "USS Wasp (CV-18)" in Red Eft Review; "He was a Good Man" in Lady Blue Literary Arts Journal; "Man of Industry" in Twyckenham Notes; "The Poem" in Neologism Poetry Journal; "Closed Casket" in Snakeskin; "The Matryoshka Doll" in The Big Windows Review; "How I Am Born" in Sweet Tree Review; "Two Truths" in Dying Dahlia Review; "C282Y" in Antiphon Poetry Magazine; and "Stratfield Road, February 1961" in Cold Creek Review. Her poem, "In Utero" (Dime Show Review) was nominated for a Pushcart Prize and her poems, "Reverberations" (Into the Void) and "Turning" (The Inflectionist Review) were both nominated for Best of the Net. Her chapbook manuscript, This Girl, Your Disciple, was also a finalist for The Heartland Review Press Chapbook Prize.
Mia Leonin published Fable of the Pack-Saddle Child (BkMk Press, 2018).
Patrick McCarthy published both "On Heinlein and Detective Fiction" (July 2017) and "Wells and the Short Story,"  a review of  H. G. Wells: The Literary Traveller in His Fantastic Short Story Machine by Halszka Leleń, in Science Fiction Studies 44:2 (July 2017).
Brenna Munro co-edited, with Gema Pérez-Sánchez, a special issue of the online, open access journal Scholar and Feminist Online on the topic of "Thinking Queer Activism Transnationally," which was published in October 2017. This special issue included the introduction, co-written by Brenna and Gema, and two interviews they conducted together—one with Graeme Reid, "International Activism in Practice: Human Rights Watch,"  and one with Philip M. Ayoub, "'Gayropa': Transnational Sexual Politics in Europe"—as well as an interview conducted solely by Brenna, "Blogging Queer Africa: Interview with Sokari Ekine." By February 2018, the special issue homepage had been viewed 4242 times. Brenna also published "Atlantic Got Your Tongue" on the poetry of Safia Elhillo for Public Books, July 2017, and "The Coming-Out of the African Same-Sex Novel," co-written with Lindsey Green-Simms, for Africa Is a Country in July 2018. In April 2018, she was an invited speaker and interlocutor in Professor Simon Gikandi's graduate class, "Problems in Literary Study: The Postcolonial Family Romance," at Princeton University.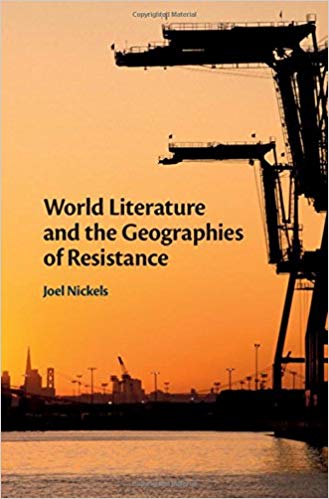 Joel Nickels published his second book, World Literature and the Geographies of Resistence with Cambridge University Press. 
Frank Palmeri published "Plutocratic Dystopia, Workers' Utopias in Pynchon's Against the Day and Morris's News from Nowhere," Orbit: A Journal of American Literature 5 (2): 5, 1-27, Sept. 2017. He also wrote two articles for the History News Network, both re-published by other sites and newspapers: "The Trump Analogy Everyone's Overlooked," July 2018; and "The Long and Despicable Roots of Voter Suppression," March 2018. He presented "Satire, Seriality, and Popular Radical Politics: C. J. Grant's Political Drama and G. W. Reynolds' Mysteries of London," Interdisciplinary Nineteenth-Century Studies, San Francisco (March 2018); and "The Uses of Extremes: From Reactionary Jeremiads to Socialist Satires," International Interdisciplinary Nineteenth-Century Studies, Rome, June 2018. As a Cooper Fellow in the Humanities, he delivered "The Decline and Return of Radical Political Satire in Nineteenth-Century England" (April 2018).
Jessica Rosenberg is currently the Barbara Thom Postdoctoral Fellow at the Huntington Library for AY 2018-19.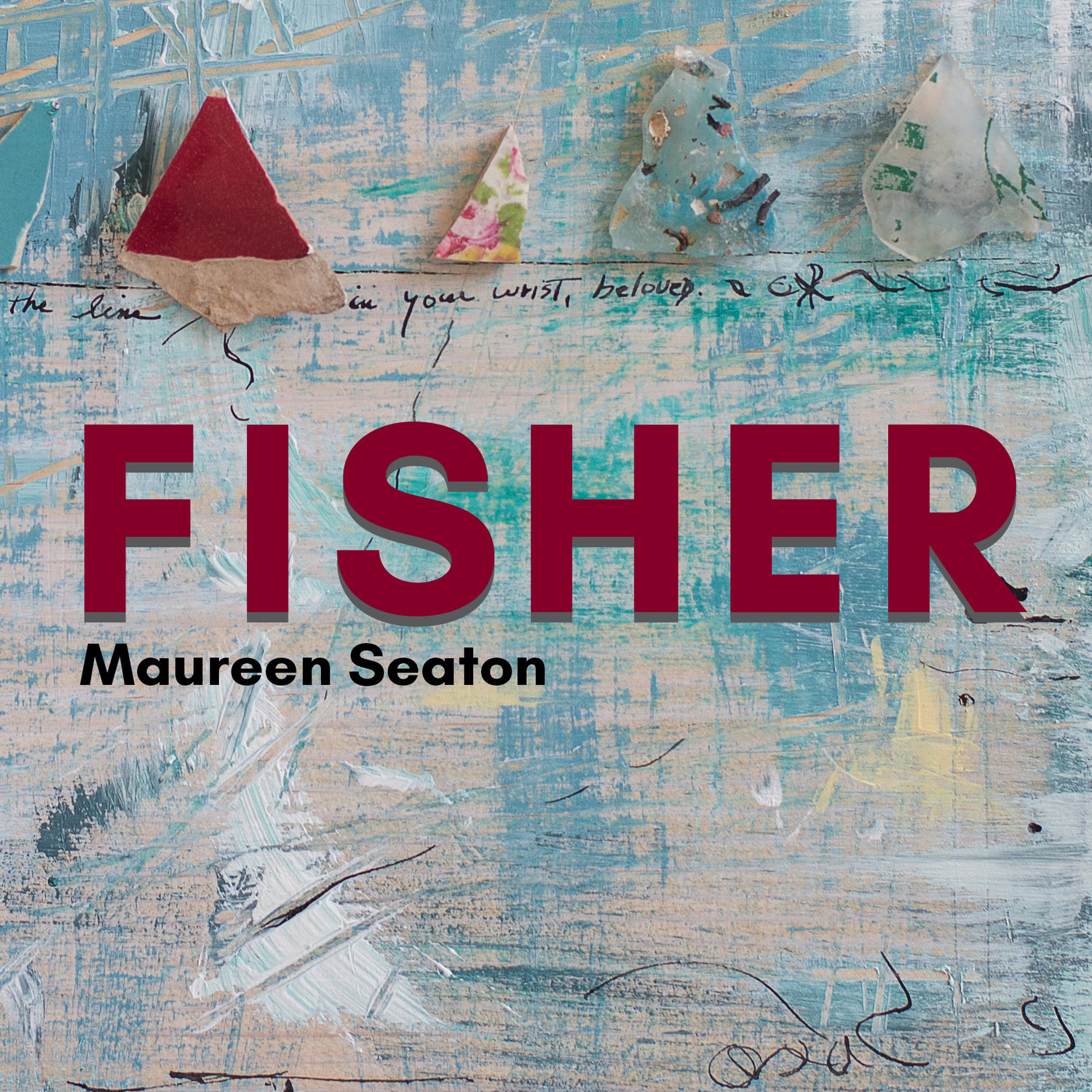 Maureen Seaton pubished Fisher (Black Lawrence Press, 2018) and co-edited, with Neil de la Flor, Reading Queer: Poetry in a Time of Chaos (Anhinga Press, 2018).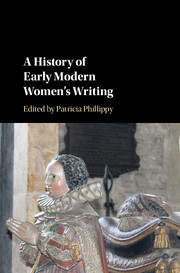 Mihoko Suzuki concluded two terms and ten years as Founding Director of the Center for the Humanities at the University of Miami, as well as a six-year term as coeditor of the award-winning Early Modern Women: An Interdisciplinary Journal, housed at the Center. She was awarded the Sylvia Bowerbank Prize from the International Margaret Cavendish Society for "Animals and the Political in Margaret Cavendish and Lucy Hutchinson," which was published in The Seventeenth Century. She was elected Discipline Representative for Women and Gender for the Renaissance Society of America; she also serves as a member of the editorial board of Renaissance Quarterly. In spring 2018, she was appointed Cooper Fellow in the Humanities by the Dean of the College of Arts and Sciences and received a Provost Research Award for summer 2018. She published two articles: "Political Writing across Borders," in A History of Early Modern Women's Literature, ed. Patricia Phillippy, Cambridge University Press; and "Women's Literary History in Late Eighteenth-Century and Nineteenth-Century France: Louise de Kéralio and Henriette Guizot de Witt," in Generations of Women Historians, ed. Hilda Smith and Melinda Zook, Palgrave Macmillan. She gave three invited lectures during 2017-18: "Anne Clifford among Early Modern Women Writers," as keynote for Anne Clifford: Engagements in Culture, Abbot Hall Gallery, Kendal, UK; "Thinking Beings and Animate Matter: Margaret Cavendish's Challenge to the Early Modern Order of Things," a plenary at the Attending to Early Modern Women Conference at University of Wisconsin-Milwaukee; and "Women's Exile and Political Writing: The Cases of Margaret Cavendish and Jane Barker," a plenary at the Renaissance Refugees symposium organized by the Renaissance Studies Program at Indiana University, Bloomington. In addition, she presented "Periodization and Women Writers in Seventeenth-Century England," at the Renaissance Society of America in March, 2018; and "Women's Political Writing across Borders," for the London Women's Studies Group in November 2017.
Lindsay Thomas was part of an interdisciplinary, multi-university team awarded a $1.1 million grant from the Mellon Foundation—the largest grant ever awarded to the UM English Department—for a project to study public discourse on the humanities, WhatEvery1Says.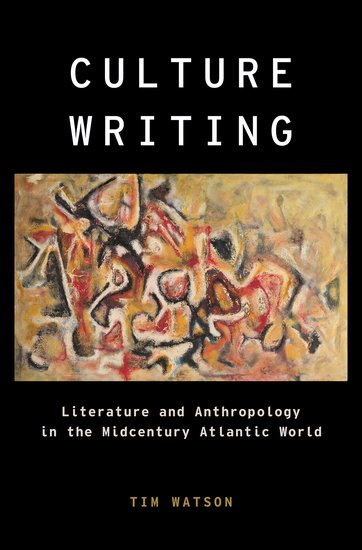 Tim Watson published his second book, Culture Writing: Literature and Anthropology in the Midcentury Atlantic World (Oxford University Press, February 2018), in the series Modernist Literature and Culture. He also published "Early Creole Novels in English Before 1850," (co-authored with Candace Ward) in Islands in the Stream: Literary Histories of the Early Anglophone Caribbean, eds. Nicole Aljoe, Brycchan Carey, and Thomas Krise (Palgrave Macmillan, 2008) and "The Horticulturalist of the Self," Public Books, December 2017, a review of Michel Leiris, Phantom Africa, trans. Brent Hayes Edwards, and of Michel Leiris, Fibrils, trans. Lydia Davis, which was recently named one of the top 10 articles published in Public Books since summer 2017.